Fall is coming real soon! It's time for businesses to get back from the off-peak season and gain more loyal customers. A rewards program is the perfect solution for turning visitors into long-term customers in this situation. Merchants of all sizes should start a strategic plan for their own promotion. While you can set up your loyalty program with Stampwallet within 10 minutes, a tactic needs to be made in advance to ensure the greatest outcome.
Below are some ideas for gearing up a loyalty program:
1. Gift Card Gifts
A gift card is a great way to show appreciation to the customers. A campaign "Spend X, Get Y" attracts people to shop more as they can save on their purchase. For example, when a customer spends $100, she can automatically qualify for a gift card of $20 which she can either use on the same purchase or save for later. By offering discounts through gift cards, shoppers can encourage repeat business. And you know, the truth is the recipient of the gift cards is more likely to come in and spend more than what is offered on the card!
2. Bonus Points
Who else doesn't love being rewarded for their effort after a shopping day? Bonus points not only offer the possibility of immediate discount pleasure but also appeal to regular customers who make frequent purchases with you. 66% of loyalty program members adjust their spending to maximize the profit of the program. Take advantage of this huge number to boost customer spending and grow repeat business.
Note: With the advance of technology, collecting, and redeeming points has never been easier than before! Contact us now to have digital Stampwallet in your area. 
3. Promotional Member Contests
The goal is to have more repeat customers, so don't let them walk out of the store or jump to another page without being a member! Create an interesting contest in which members of the program who signed up for this before have chances to win attractive prizes. At the end of the contest, you can send a notification to thank them for participating and post a picture of the winner with the smiling face in social media. This will trigger people positive feeling towards your business, which results in their retention.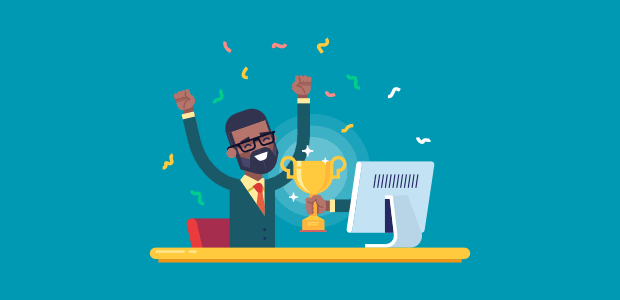 Sometimes a small incentive for a specific number of members for the next time visit does help. Consider offering a special treat such as VIP treatment or an exclusive bonus for the first 50 members ordering the newest item – everyone appreciates limited-edition and something special made for them.
It's always important to plan ahead when hosting a loyalty program. Fall is approaching, and the holiday season will come afterward real quick. We hope your business can get escalated with impressive retention rate with these above promotional ideas.