It seems like almost every day, the Internet is celebrating the holiday. 
Many marketers take advantage of these days to boost the company's activities and increase customer engagement. This July marks an eventful month with various special days. From food, sport to everything in between, there is a wide range of observance days worldwide during which businesses can share interestingly relevant content, get involved in the celebration, and effectively generate more awareness. Discover exciting upcoming social media days for the second half of July and get inspired by some promotional ideas with Stampwallet.
World Emoji Day (17th July 2019)
World Emoji Day is an unofficial holiday founded by Jeremy Burge of Emojipedia in 2014. Since 17th July displayed in the "Calendar Emoji" for the Apple Calendar, it was chosen to become a worldwide holiday onwards. The purpose of the day is to celebrate the emoji – the small digital icon or picture representing an emotion, idea or concept through electronic tools.
How to celebrate: Emoji and social media… one wouldn't be the same without the other. How cool it is to launch your marketing campaign with a ton of emojis and ask others to do the same on this special day? By using emoji – a so-called 'sentiment-driven solution' to communicate with your customers (of course, not too much to cause annoyance), your brand can create emotional connection making you seem open and accessible to them. Special hashtags #Emoji + your brand name can make your campaign stand out from others.
To give you some inspiration for World Emoji Day, let's hunt down some examples of brands that made a killing from it:
They made us it possible for people to order pizza with an emoji. Sounds intriguing? People need to set up a Domino's account and their order, then link it to their personal Twitter. From there, when they tweet Domino's with the pizza emoji, their order will be delivered immediately. The marketing campaign gained a huge success, as it marks Domino's the first company to enable emoji ordering.
One of the best marketing campaigns using emojis belongs to PETA's. They created an advert with just the use of many icons and emojis to deliver the message of negative impacts of animal testing through storytelling.
Get to know your customer day (19th July 2019)
Get To Know Your Customer Day is observed annually on the third Thursday of each quarter (January, April, July, October). It's the day for businesses of all sizes to reach out to patrons, get to know them better and make them feel special in today's digital age.
How to celebrate: The best way to get to know your customers efficiently is through having a loyalty program. Either to give back to loyal customers or to have data into their shopping habits, a loyalty program does it best. Invest in a loyalty program with an easy-to-use digital platform like Stampwallet to show dedication to the customers and have access to huge input useful for your business. Contact us at https://www.customerloyaltyapp.com/contact/
When your brand understands the who, what and why about your customers, you can take advantage of the opportunity to show them the love. It could be discounts on the next purchase, small gifts (tote bags, water bottles, key rings..) or raffles and giveaways on social media. A "thank you" note in retail stores or by email does help on this day.
Talk In An Elevator Day (26th July 2019)
Talk In An Elevator Day occurs annually on the last Friday in July. We all know the awkward silence when stepping into the small elevator room with 5-10 strangers and mostly, we use this time to check out our phones, text others or simply surf the Internet. The day aims at encouraging people to make conversation, pitch out to others while riding in an elevator.
How to celebrate: Brands can share their experience of striking up a conversation with an elevator passenger on social media, hashtag #TalkInAnElevatorDay and inspire others to join in.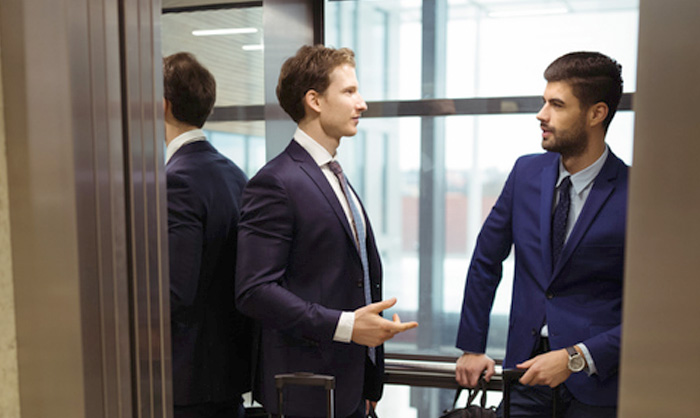 International Day Of Friendship (30th July 2019)
The International Day of Friendship is a United Nations (UN) day that promotes the role that friendship plays in promoting peace in many cultures. It is observed on July 30 each year. 
How to celebrate: There are plenty of ways to boost your business on this special day:
Offer discounts when people go with their friends

Sell in pairs

Launch a campaign related to friendship (take a selfie with friends to have a chance to win prizes, tell a memorable story with a childhood friend…)

Create memes and encourage users to tag their friends
Did you know: Our Stampwallet app allows people to share their loyalty cards with their friends. Make use of this feature to reward your customers in International Friendship Day.
Cadburry launched 2 new flavors on Friendship Day
Special days like these come once in a year but leave lasting impressions in the growth of brands if leveraged effectively. With these ideas, we hope you might have found some inspiration to make the most of every special day.