But how you will meet this goal? In short, there are three options.
You can build your program in-house, outsource it to an agency, or use a third-party loyalty program provider. Now, this last part is what we do at Stampwallet, and in this blog post we would like to share what the difference is between building a loyalty program in-house and doing the same with the help of a third party provider.
Let's dive in!
Calculate time and money
The number one reason e-commerce marketers choose a third-party loyalty program provider is to save money. By going with a third party, companies can save time and money on researching current loyalty program trends, understanding technical mechanisms, and cut down on the man-hours required to build a loyalty program from scratch and connect it to the existing e-commerce platform.
In addition, many companies have a rather small development team, or—if they're lucky to have a big dev team—their hands are probably already full with other projects, which prevents them from dedicating enough resources to building the loyalty program quickly.
At Stampwallet you can customize the loyalty program to suit your business goals, like rewarding brand advocates, driving sales or learning more about your customers.
So time and money are a definite PRO for using a third party loyalty program provider instead of handling everything in-house.
But there's another consideration you should make at this point.
How complex is the loyalty solution you're shooting for?
Would you like to integrate the program with all of the marketing and automation tools you use, like your CRM, ESP, or POS? Do you want the program to work on mobile? What about your mobile app? How wide is the range of customer actions (e.g. besides rewarding purchases) would you like to reward through your loyalty program? And which channels (from social media to email) would you like to include as a part of your loyalty communication strategy?
If you would like to create a simple program that only rewards purchase and provides a couple of rewards, but doesn't touch your social accounts or email communication, you can pull it off in-house at a reasonable cost, but it will still require a large chunk of time. But you should consider whether that kind of program will really keep customers interested? A boring program won't bring in long-term success.
The above questions are important because they influence how much development time it will take for you to get a loyalty program up and running. If you want to build a modest loyalty program for a small store and keep all of the project private and in-house, of course, you can go with your team. But if you're looking for a complex program that is integrated within every communication channel you have, choosing a partner with experience in the fashion industry and with a flexible loyalty platform can save you months—or even years.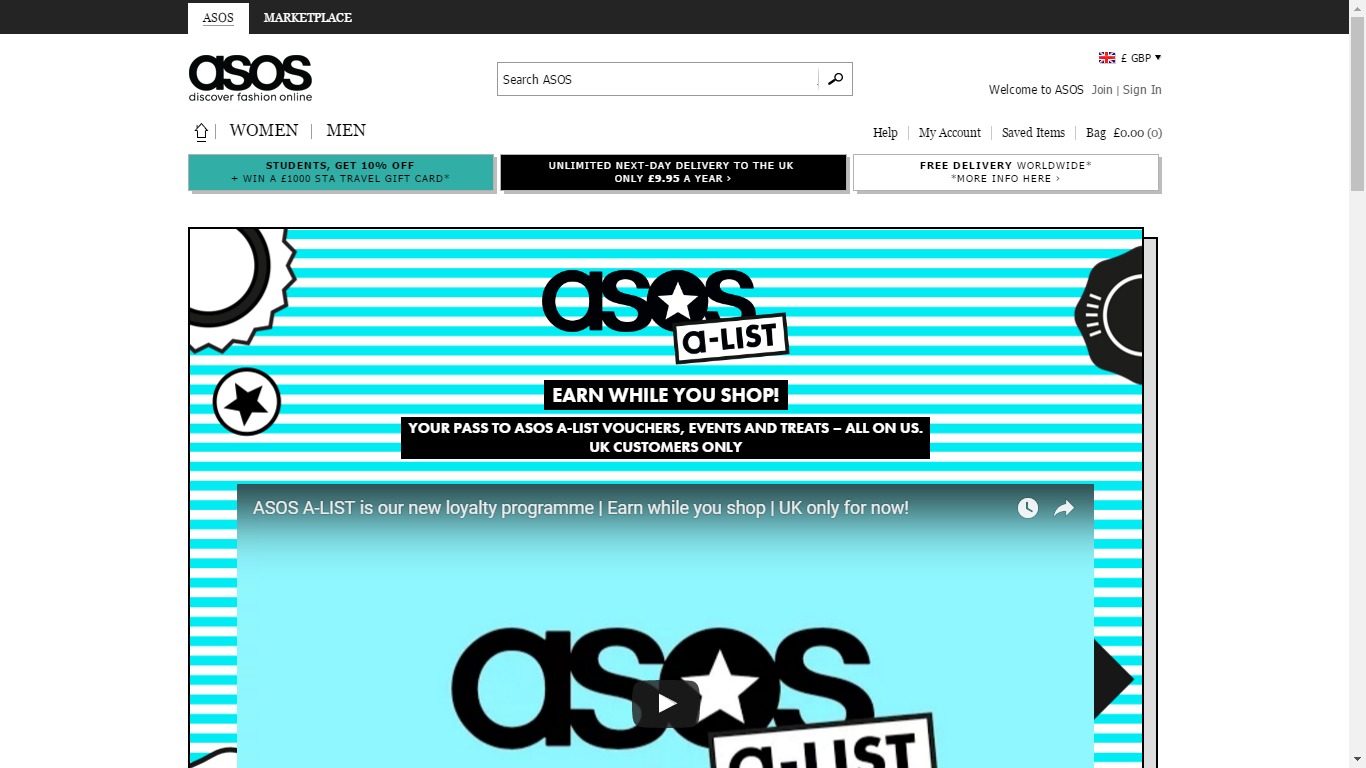 Here is an example. ASOS built its own loyalty program in-house, and because of the long development time, they delayed the release date for 2 years. The estimated cost of delay was $140 million. (Resource)
One distinct benefit of using a loyalty software provider like Stampwallet, is that we have already gone through the brainstorming phase many times and have the practical, technical and financial knowledge in place. We have already researched, built and tested everything, so our clients only need to think about their own specific needs.
Leverage expertise
When you start a new project for the very first time, you need to research everything. And I really mean everything. If you choose an in-house loyalty program, you should research the best loyalty strategy for the fashion industry. You need to know what your competitors do. And you should understand the latest trends in loyalty marketing and customer retention.
You can come up with an incredible strategy on you own, but you should make sure that is technically possible. That's where our Implementation and Client Success teams come in, to support your ideas and goals, and bring them to life, guiding you to the best technical solution for each custom element of the loyalty program… and even budgeting, including how to calculate how much your loyalty points should be worth.
However, there is no doubt that you know your customers better than any agency or third party ever will. You know what motivates them…what brings them to your products. That's why you should look for a third-party loyalty provider that is willing to shape-shift a bit—one that's ready to customize their platform to make it effective for your audience.
Stay focused
Building and running your own loyalty program not only takes time and money, but any unexpected issues will take time away from your core competencies as well. If you hire a company to help you out with a loyalty software, you can keep concentrating on everyday marketing and sales tasks.
You have to admit that, without putting your expertise into having a well-functioning company, loyalty programs as extensions can't drive the results you seek. So, don't forget, the success of a loyalty program is based on a well-functioning business.
Asking the right questions from a loyalty provider
Wondering how you can make sure a loyalty program provider won't let you down? Here are some questions you can ask to make sure you're speaking with a knowledgeable provider:
Analytics
Make sure you're getting the right data. For example, how many points are your members earning and spending? Or how much revenue is being generated through loyalty program incentives? This information is a must, as it's what helps you see if the loyalty program is really paying off. You'll still need to combine that data with Google Analytics and social media stats, but make sure you're getting a great basis from your loyalty provider and it will save you time on reporting.
Customization & white-labeling
Of course, when you develop something in house, you can develop the most unique loyalty program on the market. There's no question that it will be 100% your brand and your voice. Another thing to consider, however, is the design—ensuring it will appear as a seamless part of your store. That's why you, if you go with a third party, you should find a software that is fully white label and can help you achieve the same seamless look. So be sure to ask: how will this look on our site? Typically a quality provider will offer a program that is uniquely your style. At Stampwallet, each of our customers have a program that fits their brand. With custom CSS and HTML your front-end developer and designer can re-create the look and feeling of your store throughout the loyalty program.
Data security
Engaging customers and creating a personalized fashion experience requires customer data, such as personal information, payment info and in-store activity data. All of this information must be handled carefully and securely. A major pro for building the whole loyalty program in-house is that you don't need to hand over any data to a third-party provider. But it goes without saying that a loyalty program providers' first priority should be securing all of your customer data. Stampwallet has multiple security layers, and we're constantly monitoring our service to detect misuse, fraud and hacking. And we've got you covered when it comes to GDPR, too.
Project management and support
Implementing a loyalty program in your store involves management and technical tasks as well. If you go the in-house route, you're going to need a small, dedicated team to focus on these to-dos. That's one place where a loyalty program provider can save you money. Make sure you get a dedicated account manager to help you with best practices and keeping up with industry trends—from building out your program's point logic, to planning promotional campaigns. A Client Success team will also help you monitor your loyalty program's performance and reach out to you with suggestions and ideas for improvement, which should save your team time on analysis and planning. You'll maintain full creative input and brand voice, but you'll definitely win when it comes to performance optimization.
Consider your decision
Even if you have an amazing marketing and a dev team with the potential to build and maintain a high-performing loyalty program, you need to look after your costs and timeline as well.
If you're interested in hearing more about how a loyalty program might look when built by a third-party provider like Stampwalet, sign up for a demo. Our Head of Sales, Lauren van Suijlekom, would be happy to give you a demo of our solutions.