The rise of digital coupons: 
With the advance of technology, digital coupons have gained in popularity. "Mobile & Online Coupons: Redemption, Loyalty & Consumer Engagement 2015-2020", a report by Juniper, states that 1,6 billion digital coupons are ready to be delivered to consumers within 2020. This number is a clear signal that companies are now starting to look at proximity marketing, using digital coupons as a strategy.
Offering promotions and discounts is one of the most effective common ways to market the business and gain a customer base. This is considered as a strategic decision as companies have to choose channels that most people use to communicate with them, and mobile devices are definitely the one. As a result, digitizing coupons play a key role in marketing today.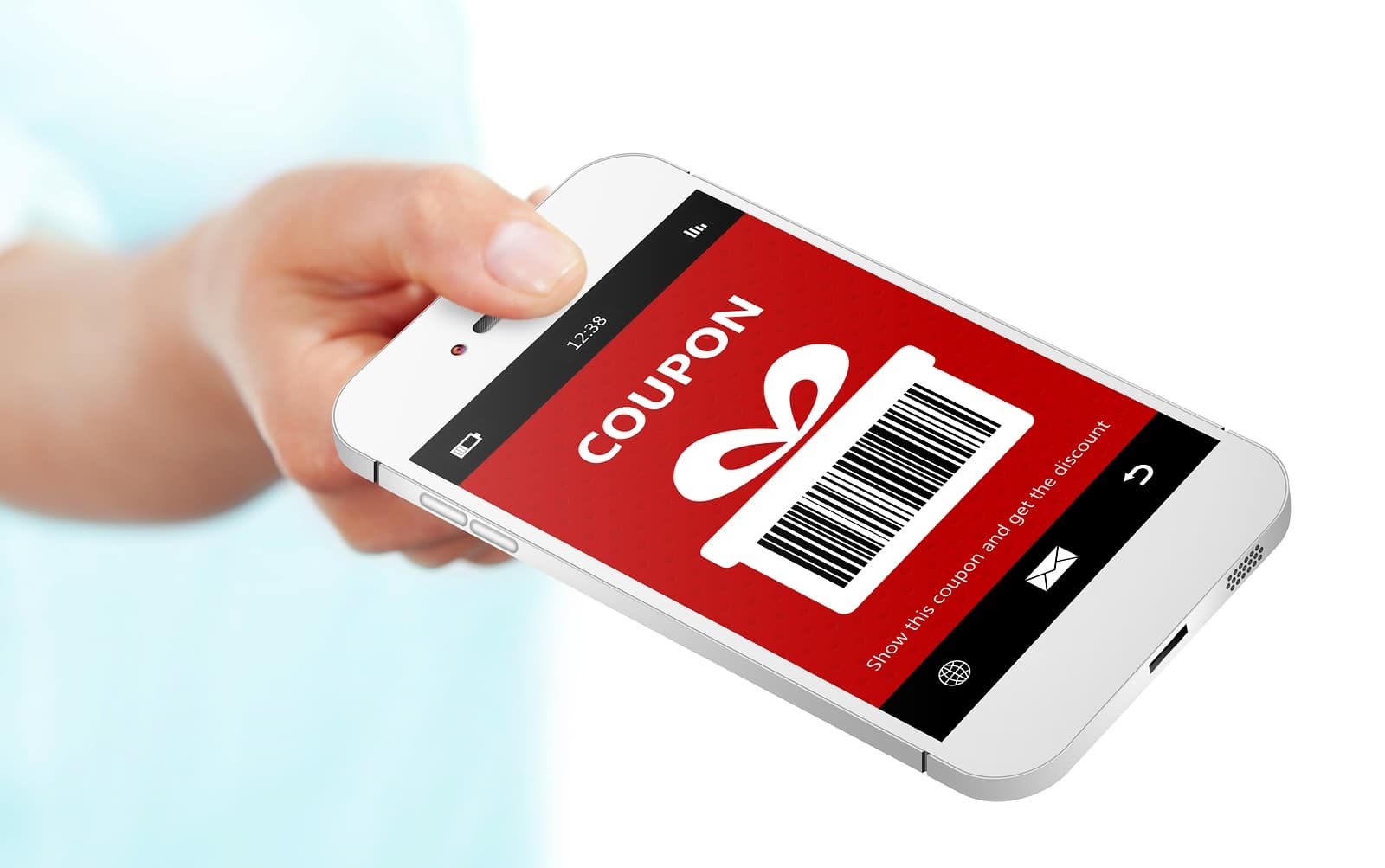 Advantages of digital coupons: 
The advantages of digital coupons are huge to your business, both in terms of customer base and profitability.
From the side of the customer base:
Digital coupons are proven to efficiently attract more customers. It generates 35% better performance, on average, compared to print coupons in driving new customers, retaining the existing ones and raising brand awareness.
To new customers:
The fact is that digital coupons impact on expanding your market area. Customers even travel far to redeem a valuable coupon.
Digital coupons also drive the customers shopping at your competitor's market. By offering appealing coupons, you can make them break their routine shopping patterns to take advantage of your promotions.
To existing customers:
They work in enhancing customer loyalty base as well as reactivating the old one. People won't hesitate to re-engage in your business activities when being given a good reason to do so.
From the perspective of profits:

Digital coupons are no doubt beneficial for your business. When you gain more customers, you're more likely to get more revenue. This is done by strengthening your brand presence in the market and having a widespread and loyal customer base.
Moreover, digital coupons provide the opportunity for additional profits through the sale of related items. Offering a free drink when buying a main course, for example, invites customers to take it resulting in buying additional items that carry full profit margins.
Coupons do work in collecting customer purchase behavior and assessing performance when launching a new product. Offering coupons for a new taste of a drink, for instance, is a great way to evaluate customers' respond and guides your business in a future plan. Not only does it raise your revenue, but also it helps reduce commercial risk.
Why SW:
Do the booming development of digital coupons combined with their benefits mentioned above inspire you enough to try on this method? We believe digital coupons are now the present and future. Our Stampwallet app functions in both loyalty program and digital coupons. By using Stampwallet, you give your business open access to prosperous growth and equip your customers' experience with modern yet easy-to-use tool.
Contact us for more information by sending an email or at https://www.customerloyaltyapp.com/contact/