If you are going to start a loyalty program, avoid these 5 mistakes!
The loyalty program has become so popular that every business today has its own plan and includes it in marketing strategy due to its huge benefits to both the business owners and customers. But if you are new to the field and eager to start your own loyalty program, you are never too late. (Find more about ways to build loyalty program ). Even if you have already had your loyalty plan but always wonder why you are not reaping the benefits you expected to, this blog is for you. Below you can find 5 common mistakes when launching a loyalty program to be avoided to stay ahead of the game:
1. The rule is too complicated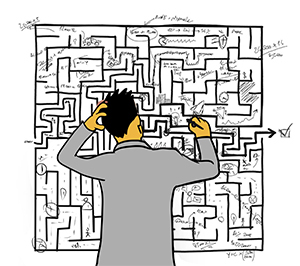 No matter how creative and interesting the loyalty program is, it never reaches the target unless users can access it without difficulty. That is to say, making the reward process and redemption simple is the key to a loyalty program. The simpler it is, the more effective it becomes.
The reality is, even the most loyal customers only have sliver attention to spare for your brand. If they are asked to spend so much time, they will quit and start finding another way. Therefore, by making it too complicated and difficult for customers to claim a reward, your business is running a risk of dooming a loyalty program and losing the customers.
2. You offer irrelevant rewards
Traditional loyalty programs often end up in offering irrelevant rewards to the customers. Imagine you are given a cap when fully collecting 10 stamps and your friend receives the same cap for attending the voluntary event, how are you feeling? Customers today demand and appreciate the service that is specially tailored for them. They want something more and different for their purchase than the one who doesn't spend as much as them. Loyalty program with the purpose of treating the loyal one loses its value if the rewards can be found every elsewhere.
3. Businesses don't promote it
The loyalty program cannot promote itself and should not be thought of like it. If you are running a loyalty program and do not see the engagement you expected to, the problem may be that no one knows it exists.
Digital business today can help you with a huge advantage of channels and areas to promote your loyalty programs such as social posts, email campaigns, websites, apps, and notes.
4. The program is not going digital
In a constantly evolving consumer market, technology can be a differentiator for businesses aiming to enhance brand loyalty. Digital era with full of smart technology and devices results in savvy users who expect services to be digitized and programs to jump in the same basket. The loyalty program no longer requires customers to carry membership cards along and should be included in digitalization.
More and more companies connect with loyalty service providers to integrate their loyalty program into software applications. These providers offer effective channels to make the program easy-to-use and approachable to all users. If you are looking for an excellent provider, Stampwallet is your answer. Contact us at https://www.customerloyaltyapp.com/contact/
5. You do not have differentiating point
This mistake includes having customers not differentiate your loyalty program from others. They can actively engage with your competitor's program too, especially in the digital world when they are informed and empowered expert in purchasing. Thus, it is incredibly important to give tailored offers, continuously update your program and innovate to make them feel special and keep coming back.
Also, thinking all loyalty providers are the same is a big misconception. When it comes to loyalty platform sellers, one size does not fit all. Every seller has their own expertise in the area of knowledge, strategy, and functionality. Researching loyalty service providers in advance leverages the effectiveness of the plan as well as saves costs.